How to start dropshipping for free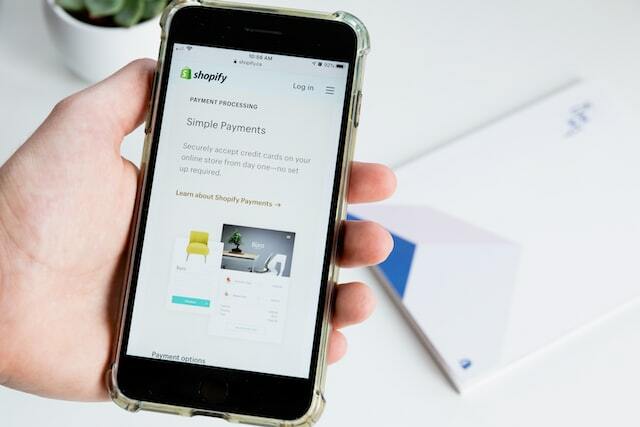 How to start dropshipping for free. You are seriously considering creating your own independent e-commerce company, but you have few economic resources and have no idea where to start, in this article you will learn how to create a free dropshipping virtual store. Continue reading and you will discover great tips for creating your dropshipping project.
With the dropshipping business model, you can quickly test different business ideas with minimal investment, allowing you to learn a lot about how and market products in demand.
There are several advantages of dropshipping, below, you will find some of the most important.
Minimum capital required.
It's easy to get started.
Has low indirect costs.
Flexible location.
Wide selection of products to sell.
Easier to test and scale.
If you are wondering how to start dropshipping for free, we must tell you that there are essential elements that every online store must have for it to work properly. Below, we will introduce you to these important elements.
Choose a niche.
One of the main elements you should consider to start your online store with dropshipping is choosing a niche. In other words, you must make the decision about what products you are going to sell, whether they are sporting goods, pet accessories, clothing, furniture, electronics, etc. For this work, there are some factors that can help you choose a niche.
Interest-driven. Choose a niche in which you have a great interest or a great passion. In other words, let interests help you start and promote your dropshipping business.
Personal needs. You can find a niche through your own experience. And you can even get to know other people who have the same problem and products that fit your needs can be your niche.
Research the competition. The ideal is to choose a niche with a low or medium competitiveness. If your competitors are too strong, you may have a hard time making a profit.
Make sure the niche is profitable. Choose a niche with a profit margin of at least 40% after operating costs If the products are not profitable enough, you may not make a high profit.
Conduct a market study of your niche.
It is very important that you know the sector in which you want to start your online store, as well as having real data on the demand for the products.
There are several tools that can give you guidance on whether the products you are going to sell have demand and competition, for example, you can use Google Trends to find out the search trends on certain products and the Adwords Word Planner to know how many searches a term has and, in addition, what competition it presents.
Choose a name for your site.
This step seems very simple, but it is really of the utmost importance, because it is the business card of your store before potential customers. The name of your site says a lot about your store and will give it personality and identity; for this reason you should take the time to think carefully about how you want to present your business to the whole world.
It is important to mention that, from the name of your shop the domain is derived (the URL of your website) and you must check that said domain is available, many times it happens that you have thought of a fabulous domain and very easy to memorize, but it turns out that someone else already occupied it and you without knowing it.
For this reason, you must have several options and check if any of them are available, you can do it on one of these pages: godaddy.com or namecheap.com, once you have checked the availability of it, you must register it in any of these two sites. But you should know that when registering a domain you will have to pay a fee and renew it every year so as not to lose it.
Choose a reliable hosting provider.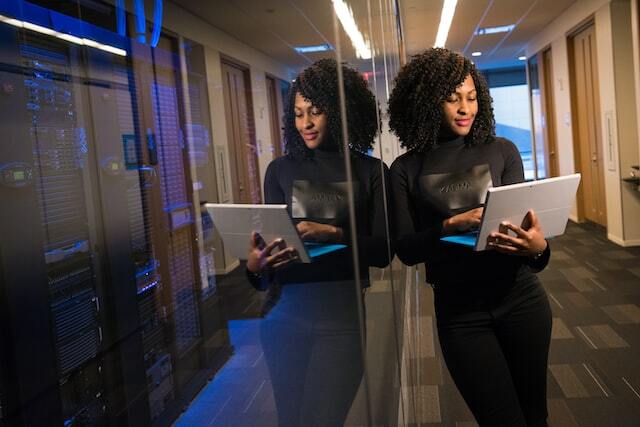 Hosting, like the domain of your store, is an indispensable element, without which your page is simply not online and no one could access your store. In fact, any website should have a hosting service. But maybe you are wondering what a hosting is really or what it is for and here we will explain what it consists of.
What is hosting?
Hosting, or web hosting is a service where you can host all the necessary content (texts, images, databases, emails, etc.) so that your website and mail is accessible by any user on the internet at any time.
In the same way that a hotel hosts its guests in rooms, the same server can host several websites with their mail and databases within the same machine, each of these spaces we call hosting. It is important that you know that this element also has a price that you must cover in order to have your online store, but there are many cheap hosting options it is only a matter of finding the best alternative for you.
Domain and hosting are your only payments you can't avoid, totaling up to about $70 per year.
Choose a content management system.
In the past, people who created any website had to know programming and master a language in codes, and few people mastered this art. For that reason it was difficult for small businesses to have their own websites. But with the passage of time things have been modernized a lot and currently there are CMS content management systems, which allows you to create an uncoded website. And one of the content management systems is WordPress, which is used by thousands of entrepreneurs around the world.
WordPress is absolutely free and has no subscription fees. Just download it from your site and install it using your directory on your hosting. Once installed you have the base of your future store.
Choose the theme for your store.
What do we mean by choosing the theme of your store? Actually, what we mean is that you should choose the design of your store. There are numerous themes available and free, although not all of them are suitable for e-commerce. WordPress also has the WooCommerce platform with hundreds of free themes especially for ecommerce. This is the perfect solution for those who are building online store for free.
Import products into your store.
Once you have your store built, it's time to create your catalog of the products you will be selling, and for this there are a wide variety of tools (many of them have the free and paid version) that allow you to import the products you want from the supplier's site, including the detailed description of each item, and even keep updated the stock and prices handled by suppliers, so that you do not run the risk of selling a product that is no longer in stock or whose price has changed. Some examples of these tools are: Ezusy, Alidropship, Oberlo, among others.
Create the technical pages
Another element that we often overlook but that are of vital importance for any online store are the technical pages. With these pages, the operation of your site will be greatly optimized and you will provide an excellent quality service for your customers. Below, we will list these technical pages:
The shopping cart page
The payment page (where the customer can make the purchase.)
The thank you page (the one the customer sees after placing the order in the cart)
Terms and conditions of the Service.
The contact page, do not forget to create an e-mail that will be the email of your brand and install the Email Service that will notify your customers about their orders and notify you about the orders placed in your store.
Add several top payment options.
They are necessary so that your customers can make their purchase and you can receive payments. The more payment options you give your customers, the greater the chances that people who enter your store will buy a product. So you can't leave this element aside.
Make your store easy to manage.
In order to make your virtual store carefully optimized and easy to manage you can install the plugins that come free in WordPress and WooCommerce. The most important are:
Akismet/Cerber WP – are very important to protect your site from hacking.
Yoast/All-in-one SEO – both are the most popular for SE optimization.
Provides good customer service.
Something that will differentiate you from your competition is the treatment and personalized attention with the client. Remember that it is you who they buy from and any problem you must solve directly. Make it easier for your client to contact you for questions or queries, for example, through a chat on the web or with the social networks that best suit your business. Offering a pleasant and close customer service ensures you improve your online reputation and generate good references within the sector.
Choose the right products
In dropshipping businesses it is preferable to opt for products with little competition. You will get greater benefits and it will be easier for you to position yourself. If you sell branded products or well-known products, you run the risk of competing on prices with other online stores, which possibly have the same products, but much cheaper. It can be a mistake to choose to sell these types of products due to the great competition that exists.
Choose your suppliers well
Please do not get involved with suppliers who ask you for a monthly fee for selling their products, they will be looking for a profit with quotas and not with sales of their inventories. This for you can be a burden that prevents your business from growing.
Choose a supplier that has an infrastructure that allows you to synchronize their inventory with your product catalog, save a lot of time and avoid offering a product that is out of stock.
Also make sure that you work with suppliers that meet delivery deadlines and be clear about how they will proceed in cases of return of orders by customers.
A good option is to maintain a relationship with two or three of each product, so as not to be affected by any incident that may occur with your orders.
Good SEO positioning for your site
SEO means optimizing search engines so that your site (or online store) can rank higher in Google's search results and therefore more traffic.
Getting customer traffic for your business will be another of the tasks you will have to do. At first it is very likely that no one knows you and you will find it difficult to appear in the top positions of the search engines. It is necessary a continuous and precise work in this sense to improve the positioning and that your target audience finds you.
Although your intention is to sell, you have to design a content marketing strategy, in other words, you must create a blog within your store where you will write articles that can provide content very interesting to users in your niche. In this way, you will make yourself known, attract traffic to your store and improve its SEO positioning.
You should know that Google is becoming more and more demanding because there are more and more websites, and therefore, greater competition for keywords. So, for our store to have visibility in search engines, things must be done well. Here are some general SEO tips for dropshipping:
SEO is not a science or a specific technique. It is the union of many practices that are adding up and the more they are done correctly the more chances we will have of appearing in the first positions.
Beware of duplicate content
Our site must have original content and, if possible, quality. Duplicate content will cause Google to penalize us and our SEO strategy does not have the expected results.
Keep in mind that all your competitors will give the same description to the products.
Be original, even if it takes you longer, but you will have more chances to position yourself above your competition.
Take care of the structure of your site.
As there are more and more websites, Google is giving more and more priority to vertical pages that focus on a specific niche. If you want your store to be optimized for SEO, it's best to specialize.
Use images, keywords, and internal links.
Images not only serve to give visual power to our website, they can also be used to generate tags with keywords that help position us.
Keyword usage
The product pages of online stores are usually very empty of content. For a person looking to make a purchase to find your business much more easily, it is convenient to study our buying habits.
It is quite common that before buying an item we do a Google search to check if the characteristics of the product we want to acquire corespond to our needs.
To take advantage of this, do a search for keywords related to the items you want to sell in your store and accompany the product page with useful information for the user. This information should answer the main questions buyers ask themselves when they think about making a certain purchase.
Use titles correctly
By using titles, we can give priority to the various keywords. If we try to optimize an H1 to include a large number of keywords of our interest, Google may take it as spam and instead of benefiting us end up harming us.
Other means of Advertising.
There are other ways to attract potential customers to your online store, here are the most common ones.
Social networks. Choose the right social media channel for your business; in other words, not all products or stores should be promoted on Facebook, Instagram, and YouTube. You should choose the most suitable social networks for your products.
Email marketing. As the name suggests, email marketing means you can send an email to introduce your latest new product launch or discount activities. It's a powerful and cost-effective way to attract and engage your customers.
Conclusion
How to start dropshipping for free. In this article we have given you very useful tips to answer your concern about how to start dropshipping for free. The truth is that it is not possible to start a business without any investment since at least you must pay for the domain and the hosting for your store can be viewed online. However, there is a way to minimize operating costs and optimize your economic resources to the maximum.
But you must also be aware that if you want your store to succeed, you must be willing to commit to it and invest your time to continue learning as much as possible about this interesting business model. In addition, we recommend that once you start making a profit, we recommend that you invest a little of those profits in your store because you can boost it even more and achieve your total economic independence.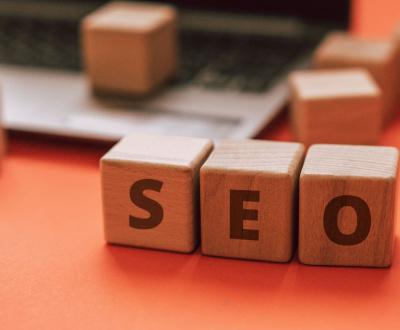 Why SEO Is Important for Business Ah, the digital landscape, a wild…