E-commerce Shipping and Fulfillment Best Practices
E-commerce Shipping and Fulfillment Best Practices. Your Ultimate Guide As an e-commerce entrepreneur. I know how important it is to ensure that your products reach your customers in the best possible condition and in a timely manner. That's why shipping and fulfillment are crucial aspects of e-commerce that every business owner should pay attention to. In this blog post. I will share with you some of the best practices for e-commerce shipping and fulfillment that I have learned over the years.
Choosing the Right Shipping Carrier.
One of the most important decisions you will make is choosing the right shipping carrier for your business. There are several factors to consider when selecting a shipping carrier, such as cost, delivery times, and customer satisfaction. Do your research and compare the rates and services of different carriers to determine which one is the best fit for your business. Negotiating better shipping rates is also a good strategy to reduce your shipping costs.
Packaging and Labeling.
Proper packaging and labeling are essential for ensuring that your products arrive at their destination safely and accurately. Use high-quality packaging materials that can withstand the shipping process and prevent damage to your products. Clear and accurate labeling is also important, so make sure that your shipping labels include all the necessary information. Such as the recipient's address, your return address, and any special instructions or handling requirements.
Timely Shipping.
Fast and reliable shipping is a key factor in customer satisfaction. Offering same-day shipping whenever possible can give you a competitive advantage and increase customer loyalty. Providing expected delivery dates and tracking information is also important for keeping your customers informed about their orders and minimizing the risk of lost or delayed shipments.
International Shipping.
If you're selling internationally, you will need to consider the additional challenges of customs documentation, duties, and taxes. Make sure you understand the requirements and regulations for each country you ship to and provide your customers with clear information about any additional costs or procedures that they may need to be aware of.
Order Management.
Efficient order processing and inventory management are essential for smooth and timely fulfillment. Use a reliable order management system that can help you track your inventory levels, manage backorders, and streamline your order fulfillment process.
Pick and Pack.
Organizing your warehouse and having a clear system for picking and packing orders can help you avoid errors and delays. Make sure that your products are well-organized and easy to locate, and that your picking and packing processes are accurate and efficient.
Quality Control.
Product inspection and customer service are also important aspects of e-commerce fulfillment. Inspect your products before shipping to ensure that they are in good condition and meet your quality standards. Be prepared to address any customer complaints promptly and professionally to ensure customer satisfaction.
Outsourcing Shipping and Fulfillment.
Outsourcing your shipping and fulfillment operations can be a good option if you don't have the resources or expertise to handle it in-house. However, it's important to choose the right fulfillment partner and maintain quality control to ensure that your customers receive the best possible service.
Conclusion,
E-commerce shipping and fulfillment best practices are crucial for ensuring that your products reach your customers in the best possible condition and in a timely manner. By choosing the right shipping carrier, using proper packaging and labeling, offering timely shipping, and implementing efficient order management and quality control, you can provide your customers with a positive shopping experience and increase your chances of success in the competitive world of e-commerce.
Ways to reduce cart abandonment in e-commerce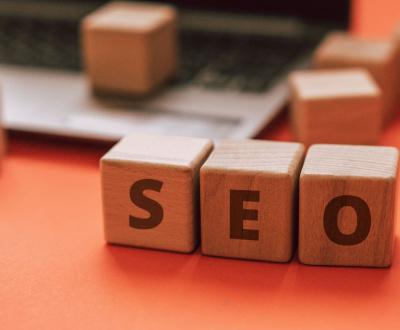 Why SEO Is Important for Business Ah, the digital landscape, a wild…